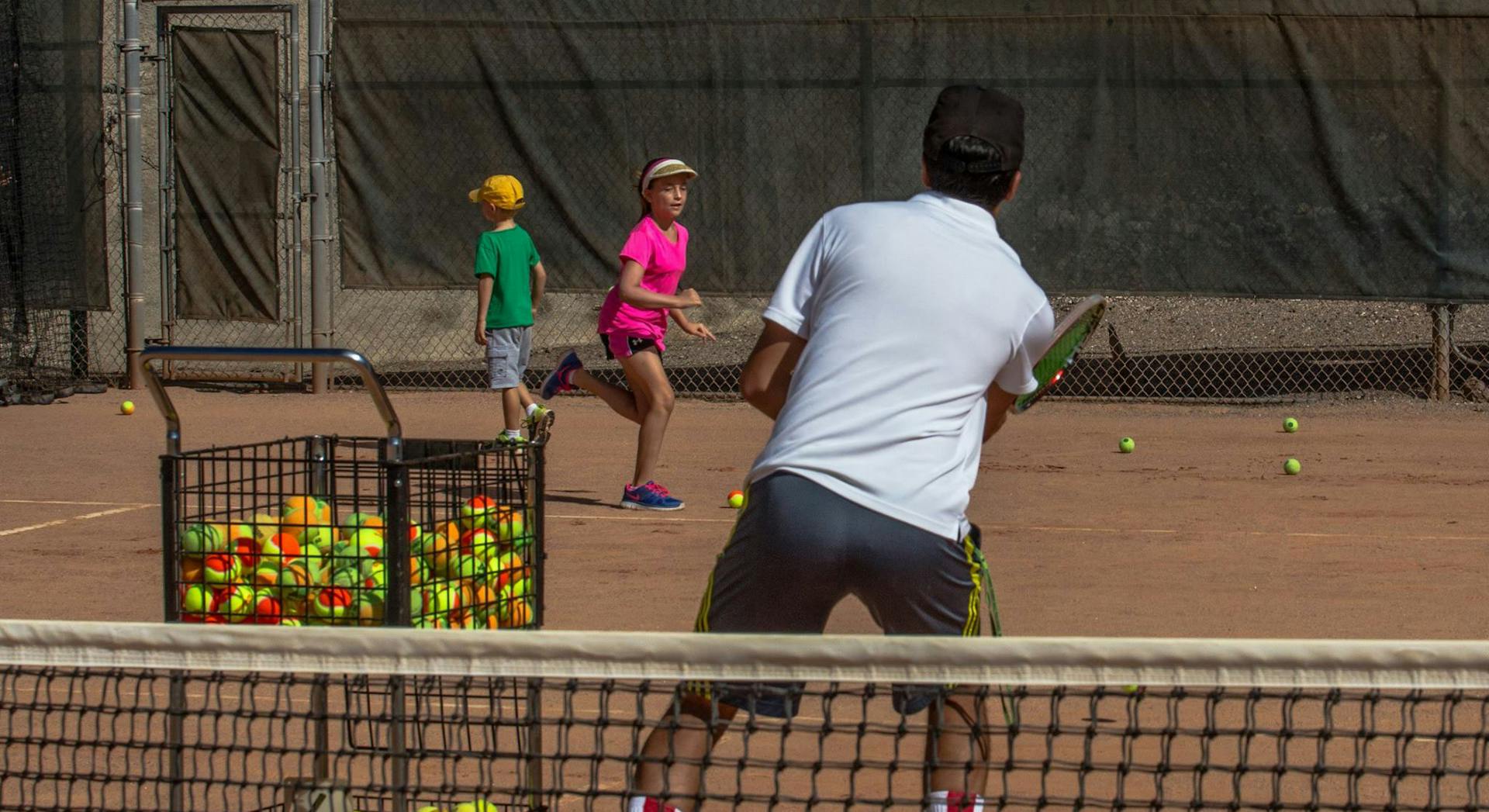 Lessons & Clinics at Skyline
Skyline offers tennis instruction through private or group lessons or clinics.
No matter what level you play at now,  we can help you get to the next level! To schedule a lesson or find out when to drop in for a clinic, please call the Tennis Shop at 520-299-4977.
Ladies Clinic: Tuesday at 8:00-10:00AM
Ladies Organized Play: Thursday 8:00-10:00AM
Men's Clinic: Wednesday at 8:00-10:00AM
Men's Organized Play: Monday and Friday 8:00-10:30AM
Men's Open Play: Saturday at 8:00-10:00AM
Cardio Tennis: Wednesday at 5:00-6:00PM
Cardio Tennis: Saturday at 11:00AM-12:00PM
Jr. Tennis: Tuesday, Wednesday and Thursday at 4:00-5:00PM
Jr. Tennis: Saturday at 9:00-10:00AM or 10:00-11:00AM
Social Tennis Mixer: See Calendar for Details