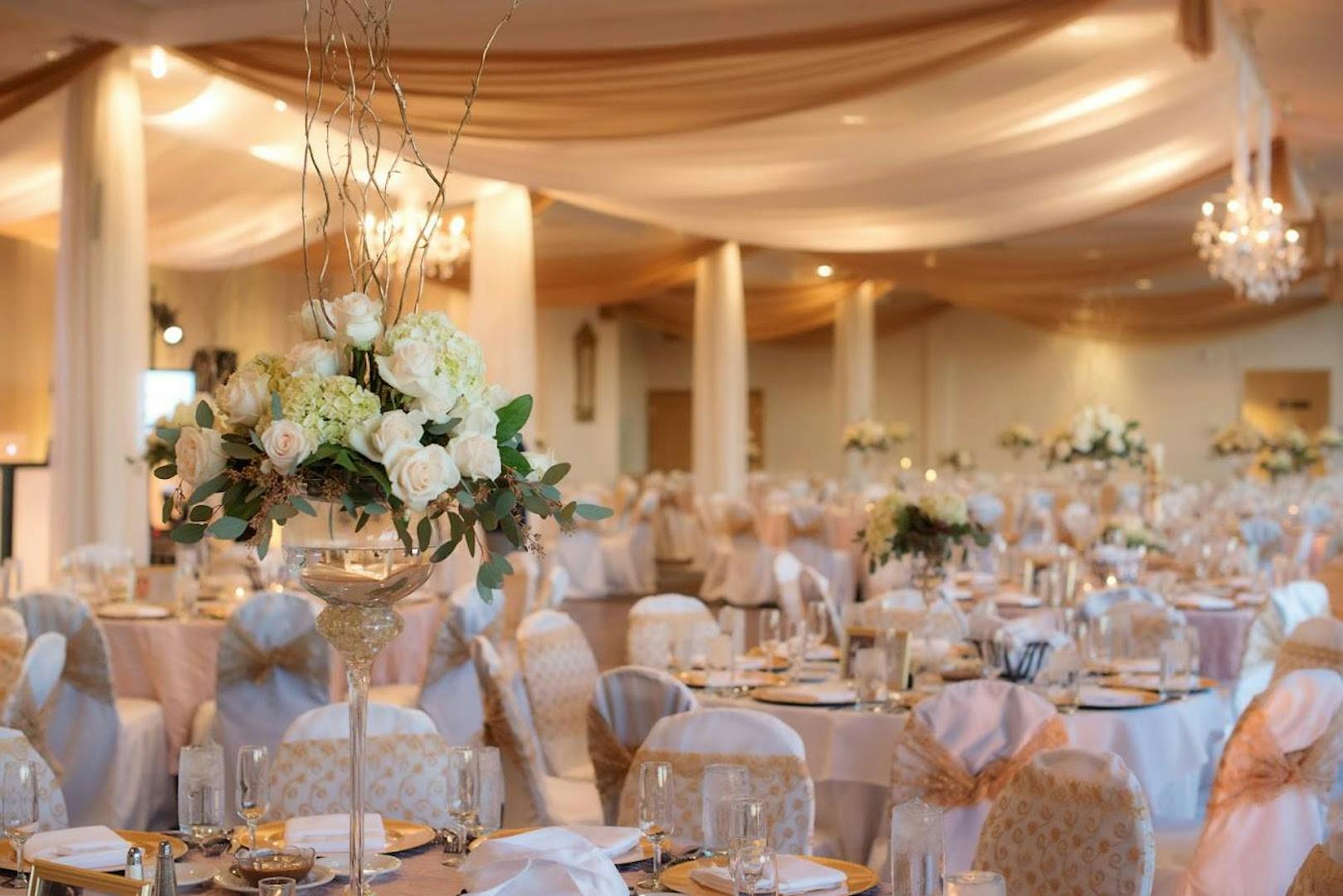 Private Events at Skyline
Available to non-members as well as members, Skyline offers more than 58,000 square feet of Clubhouse space, perfectly suited for event needs.
In addition to weddings, anniversary celebrations and other life event celebrations, Skyline has meeting space and areas for just about any function. With our culinary team, Skyline makes any private event special and unique.
The Skyline Ballroom, a large ballroom with seating for up to 320 guests, is located on the east side of the main floor of the Clubhouse. Skyline Country Club is noted for the 180-degree city view from this area.
The Rotunda is centrally located on the main floor. This dining area can seat up to 120 guests on two levels. This area features panoramic views of the city and connects to the Skyline Ballroom and the Main Lounge as pre-function space that can be configured in a variety of ways to fit the client's needs.
The Crown Room, located on the third floor of the clubhouse, is used for private parties that do not exceed 130 people. This area, being on the top level of the club, boasts amazing views and is a well-loved location for weddings and anniversary parties as well as meetings.
The Main Lounge is located on the main level of the Club and can accommodate up to 60 persons. It allows easy access to a small terrace with city views.
The West Patio is a function patio on the lower level of the Club. This space can seat up to 100 persons in an outdoor setting providing wonderful city views and the opportunity to enjoy the out-of-doors.