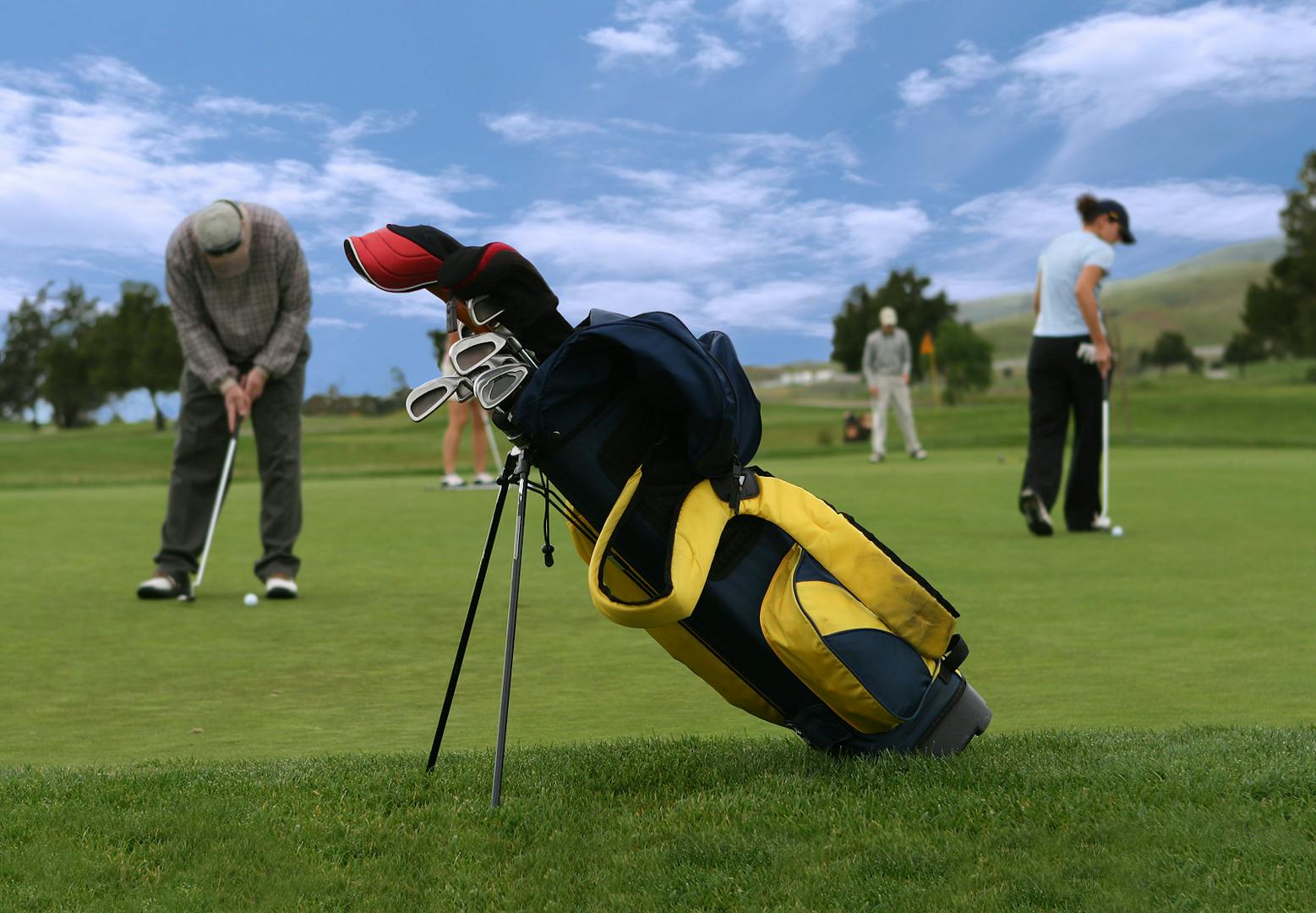 The following list represents recognized member golf groups at Skyline as well as group contacts in the event you are interested in joining. You may also contact the Golf Shop for additional information.
Gold Group
This is a men's group that is named after the late founder Irwin Gold. The main purpose of this group is for enjoyment and small wagers.
Fees: None
Playing Season: Year-round
Dates/Times: Tuesday, Thursday, Saturday Mornings (first several tee times on these days)
Average Number of Participants: 16-32
Contact: Jim Christenson 299-0108
Sleepers
This men's group is aimed at leisurely play.
Fees: None
Playing Season: Year-round

Dates/Times:
November - May: Tuesday and Thursday at 9:00 am
June - October: Tuesday and Thursday at 8:00 am

Average Number of Participants: 4-12
Contact: Terry Davis 299-3814
Dearen Group
Purpose: Enjoyment, moderate wager
Fees: None
Playing Season: Year-round

Dates/Times:
May - September: Tuesday and Thursday at 9:00 AM, Saturday at 8:15 AM
October - April: Tuesday and Thursday at 10:15 AM, Saturday at 9:00 AM

Average Number of Participants: 12-20
Contact: Kevin Russel
Skyline Women's Golf Association – 18 Holes
Purpose: Enjoyment, competition, special events, Guest Days and Invitational
Fees: $75 annually
Playing Season: Year-round

Dates/Times: Every Wednesday morning
October - April: 9:00 AM Shotgun
May - September: 7:30 - 8:30 AM Tee Times

Average Number of Participants: 25-50
Current President: Gail Birkeland
Niners Nine Hole – Ladies
Purpose: Enjoyment, occasional special events such as Guest Days and the Niners Invitational
Fees: $50 annually
Playing Season: Year-round
Dates/Times: Every Friday morning with 9:30 AM Tee Times

Average Number of Participants: 8-16
Contact: Geri Lynn Dawes
Men's Golf Association (MGA)
Purpose: Enjoyment, competition for prizes and shop credit
Fees: $15 Monthly
Playing Season: October-May
Dates/Times: One Saturday per month in season, 9:00 shotgun start
Average Number of Participants: 40-80
Contact: Ken Smith / Pat Donahue
Skyline Mixie Group – Couples
Purpose: Enjoyment, competition for prizes and shop credit, meeting other couples
Fees: $45-$55 per person per event for golf, food, and prizes
Playing Season: October-May
Dates/Times: One Sunday per month in season, shotgun start
Average Number of Participants: 40-100
Contact: Call Golf Shop
Nine Hole Twilight Mixie Group – Couples
Purpose: Enjoyment, competition for small prizes
Fees: $5 cash per couple per event
Playing Season: June-September
Dates/Times: Every Friday evening, shotguns between 4:00 or 5:00 p.m., depending on sunlight
Average Number of Participants: 12-28
Contact: Call Golf Shop
Southern Arizona Senior
Purpose: Matches between local men over 50
Playing Season: November – April
Average Number of Participants: 72
Contact: Mike Michaud 395-0658