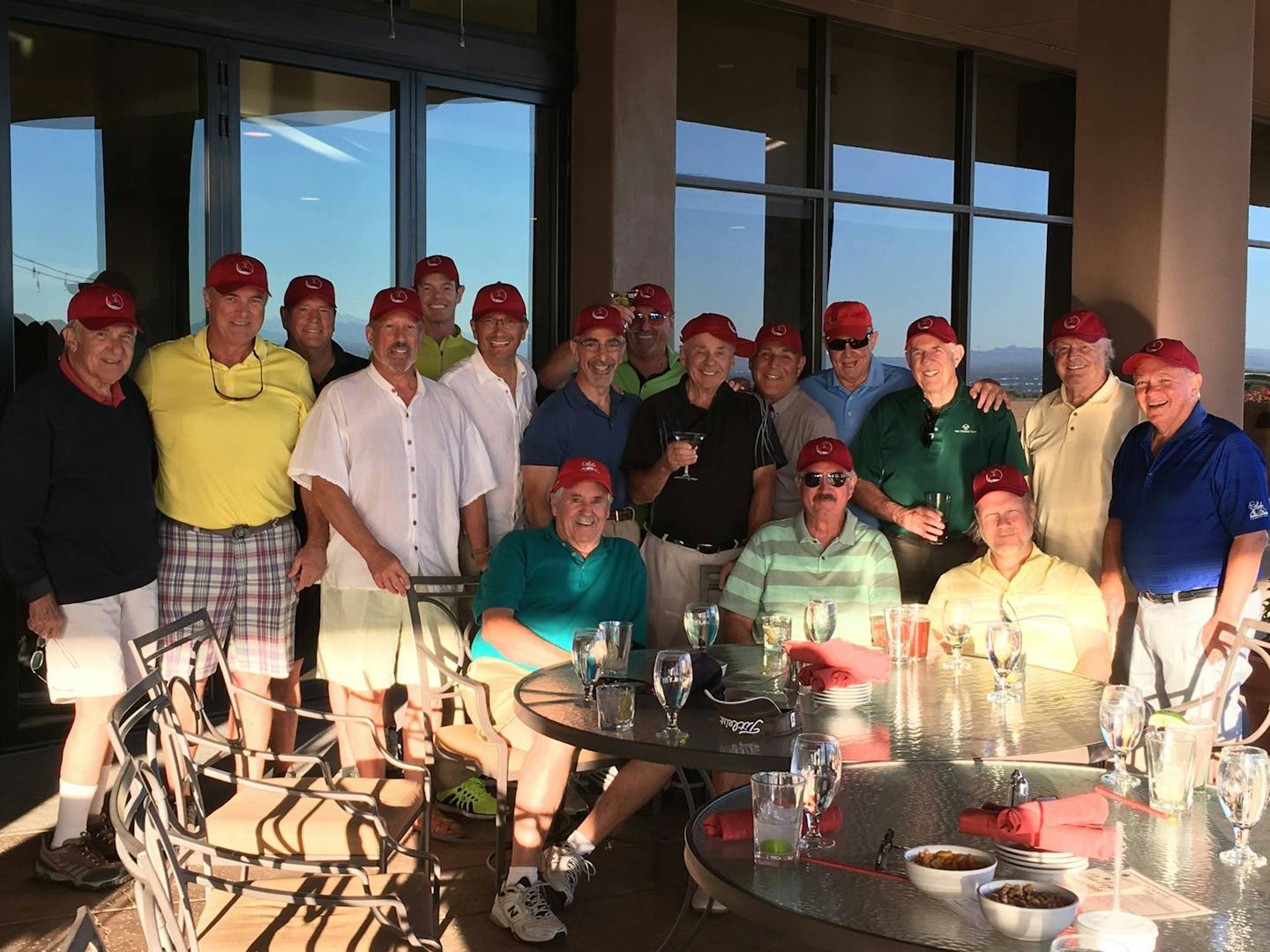 Golf: Whether you're seeing Skyline Country Club in person for the first time or for the 101st time doesn't matter. You'll always be mesmerized. The rugged backdrop of the Santa Catalinas and hawk-eye views of the Tucson valley never cease to evoke awe and wonder, pleasure and pride. John Bender and Leonard Savage were so enamored with the pristine site in 1959, they dreamed of a way to preserve and privatize it. Our 18 hole, par 71 golf course winds its way through the Sonoran Desert Foothills providing a unique golf experience amidst nature's beauty. Skyline offers players multiple options for play. While some players enjoy their own game, many enjoy the additional camaraderie of playing in organized groups and in tournaments. And, our PREMIER Golf Memberships include 'cart fee only' access and incredible savings on tee-times at hundreds of golf clubs and resort golf courses in the U.S. and abroad.
Tennis and Pickle Ball: Skyline has six clay tennis courts. Made of a material found right here in Arizona, the clay is a delight to play on during our hot spring and summer months, staying as much as thirty degrees cooler than a hard court. Four of the courts are lighted for evening play, and we have a backboard area and ball machine for practice. Our Members also enjoy the game of Pickle Ball on the courts as well. Plenty of court fun for everyone!
Fitness, Pool and Spa: Enjoy a wide variety of aerobic, strength and flexibility equipment, while enjoying the ever-present views of the city below. The Fitness Director schedules a variety of fitness classes ranging from Yoga to Zumba and more, and is available to help with a specific exercise program tailored to you. Adjacent to the fitness center is the Olympic size lap pool. This facility, heated year round, is available for use by the casual swimmer, the dedicated lap swimmer, or one may choose to work out with the "Skyline Master Swimmers" team for more strenuous training. Our Massage Therapists and aesthetician provide a variety of massages and facials to suit every member's needs.
Club 5200: is a Fun place for the youngest members of Skyline Country Club. It gives your kids an opportunity to have fun with age appropriate activities. Programming includes homework helpers, golf and tennis clinics and seasonal crafts projects.
Social Dining and Catering: The Skyline experience is about a lifestyle of great social interaction. Casual Dining is held on the lower level of the Clubhouse, which has three dining areas to choose from, The Top, Bistro and the Legacy lounge. In addition, the Top offers a more social environment with high definition screen televisions and walk up indoor/outdoor bar. Our patio is extremely popular while enjoying food or your favorite beverage and taking in the most spectacular view of all Tucson. Our PREMIER memberships provide 50% savings on à la carte food and non-alcoholic beverages at the club. And whether you're entertaining friends for an intimate gathering at home or planning your dream wedding at a location special to your heart, Skyline Catering has the polished services and award winning cuisine to satisfy your needs.
The most Fun and Friend Friendly private club in Tucson, our Member Social Committee ensures there's always a reason tot the Club with your friends, talking and laughing with fellow Members, eating, and drinking. There is a full calendar of FUN for the whole family each month. The Members of Skyline Country Club also design and run their own Clubs within a Club, such as Hiking Club, Theater Goers Club, Bridge Club, Book Club, Bowling Club and Walk, Jog and Run Club.