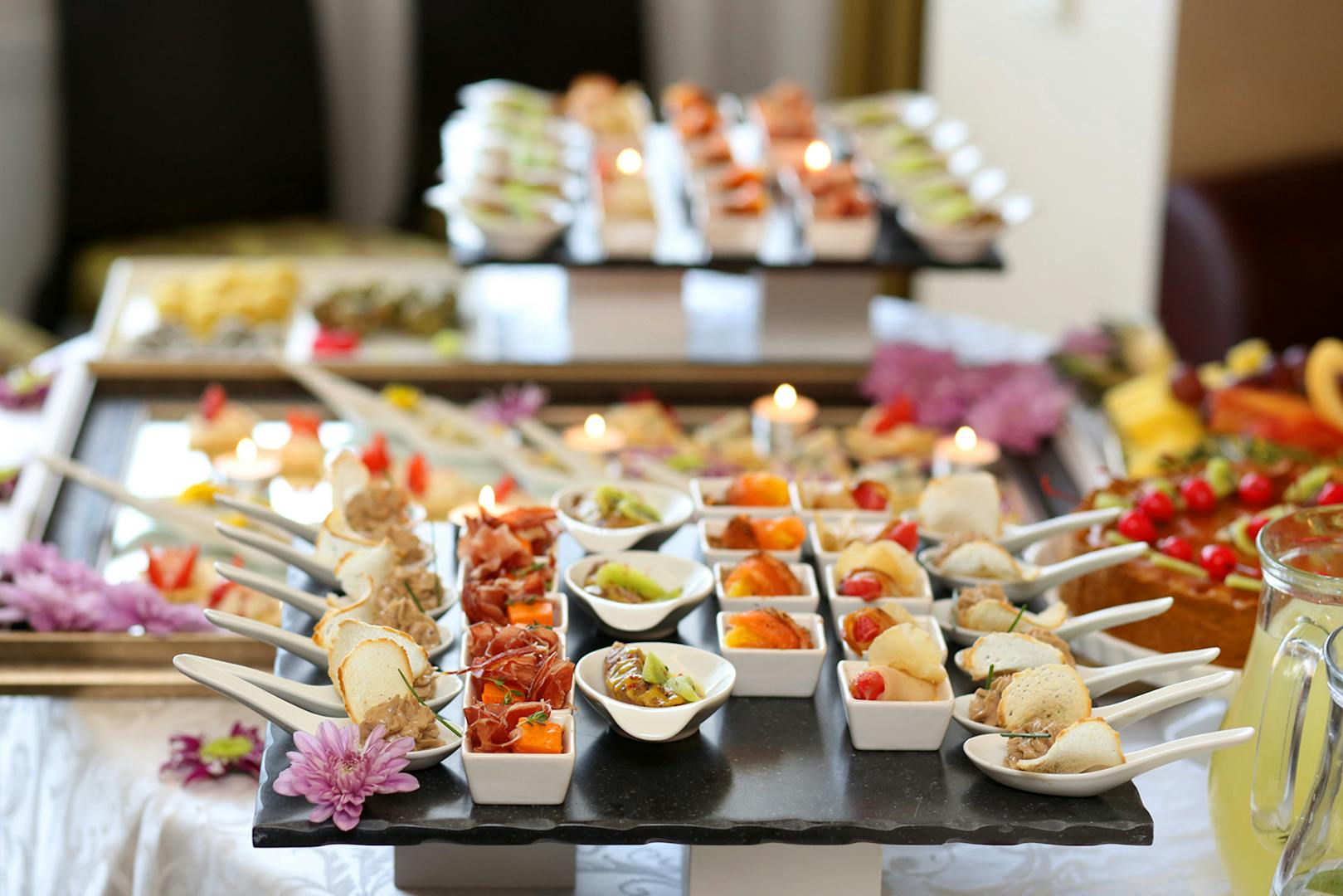 Whether you're entertaining friends for an intimate gathering at home or planning your dream wedding at a location special to your heart, Skyline Catering has the polished services and award-winning cuisine to satisfy your needs.
When selecting a caterer in Tucson, why not choose a company with a solid reputation. Skyline Country Club is known throughout Tucson for its amazing service and high-quality food. Now you can enjoy these amenities at any location of your choice. When working with Skyline Catering you will receive the same services and expertise as you would if you scheduled your event in one of our banquet facilities on site. Our Tucson catering services include social gatherings at your home, corporate BBQs in the park, office lunch platters, full-service gourmet dinners, weddings, and much more. Take the stress out of planning social events and enjoy your guests while Skyline's professional catering staff handles all of the details.
Catering Frequently Asked Questions
Q – Is there a delivery fee.
A – There is a delivery fee of $150.00 for orders.
Q – Do I need to supply my own tables and chairs.
A – Skyline Catering can supply tables and chairs for the event, please inquire with our Director of Sales and Catering on rates.
Q – Can I purchase liquor for my event.
A – Unfortunately, we cannot supply liquor for the event; however, we can supply mixers and fruit for the bar.
Q – Does Skyline come in and set up the food?
A – Yes, Skyline will come in and set up the food and walk you through what is needed for service, we will also come by after the event and pick up the leftover supplies.
Q – Can Skyline provides servers for my event?
A – Yes, Skyline can provide servers and bartenders for the event. Please ask us about rates and when you would need them to work the event.
For additional information please contact our Director of Sales and Catering at 520.299.1111.